What you get depends on what you need. Here are some suggestions of what SPACEDIT can do for you.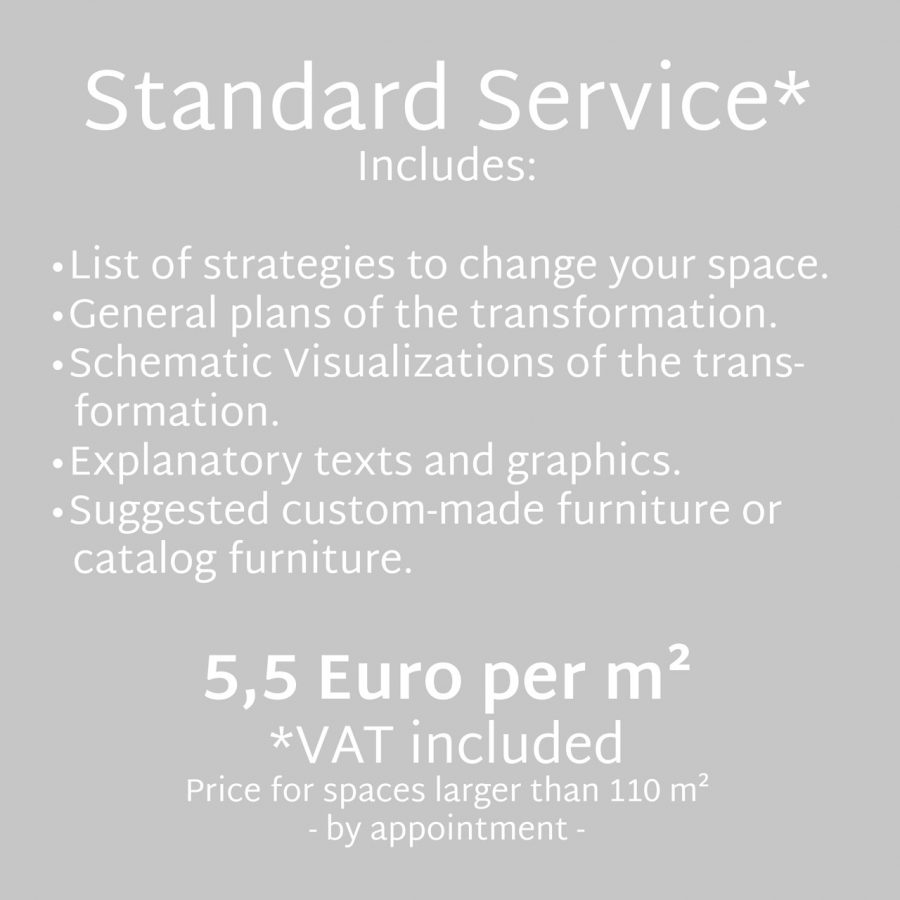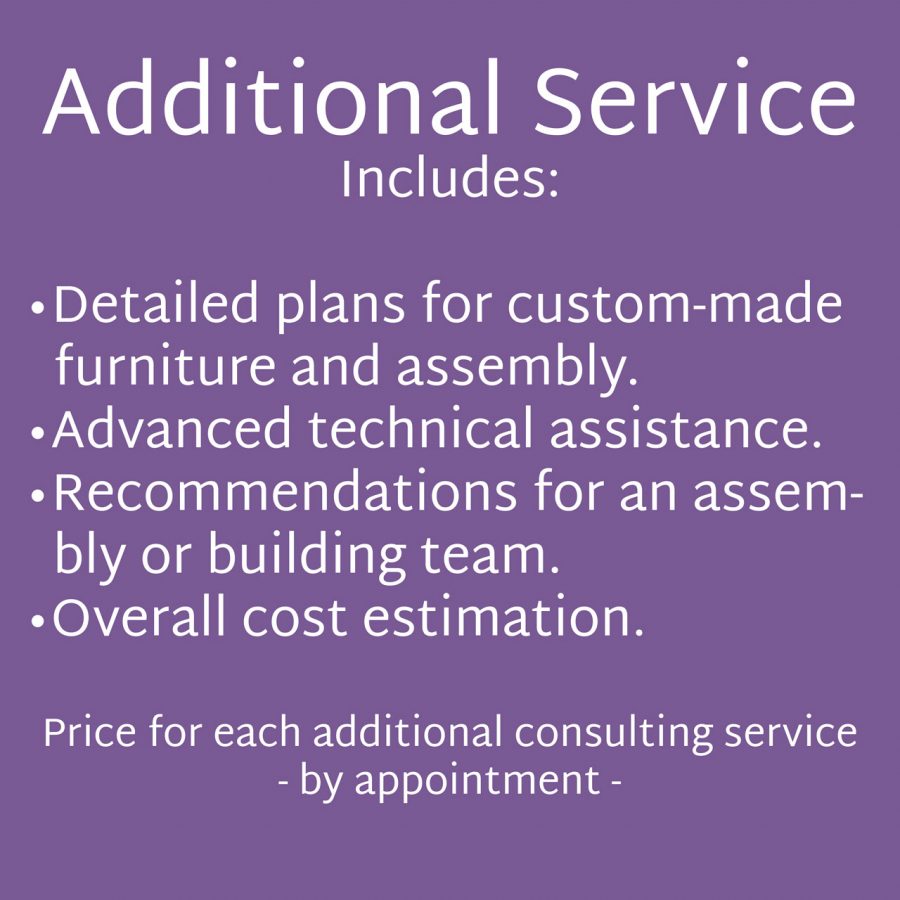 Please use our Paypal System to pay according to your contracted service:
(1) SPACEDIT has special offers for start-ups, retailers and estate owners. Contact SPACEDIT for further info.
(2) General plans show modified walls and position of furniture. SPACEDIT introduces custom-made furniture or standard furniture from catalogs (i.e. IKEA).